Reading Room Events
Our Fabulous Reading Room is now open. This space is open to everyone to enjoy, sit, relax and read. If you don't like reading then you can just rest a while and watch the     world go by.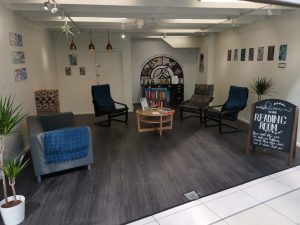 Pick up a book or bring one for our library (please keep the books inside the reading room).
We are also encouraging community groups to use the space for information sessions, meetings and to promote their services.
Please contact the Centre Management team if you would like to book the space for free.