Charity partnership with The Trussell Trust and Wyke Food Bank
We are pleased to announce our charity partnership with the Trussell Trust, an organisation that aims to end hunger and poverty in the UK. The Trussell Trust supports more than 1,200 food banks across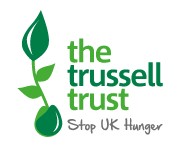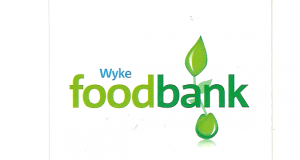 We are pleased to announce our charity partnership with the Trussell Trust, an organisation that aims to end hunger and poverty in the UK. The Trussell Trust supports more than 1,200 food banks across the UK, including [local food bank], to provide a minimum of three days' nutritionally-balanced emergency food to people in need, as well as providing support to help people resolve the challenges they face. In 2018-19, food banks in the Trussell Trust's network provided 1.6 million emergency food parcels to people in crisis. More than 550,000 of these went to children.
We will be working with Wyke Food Bank to provide financial support from fundraising activities in and around the centre.  We will also introduce a new donation drop-off point to the centre, and support with storage space, raising awareness and creating opportunities to recruit volunteers. Watch this space for an update!
If you would like to make a donation, we would be grateful for the following:
Long life milk – semi skimmed or whole
Long life orange juice – urgently required
Cereals – urgently required
Tinned cold meats – urgently required
Tinned meat to heat
Tinned vegetables
Tinned potatoes – urgently required
Tinned tomatoes – urgently required
Tinned baked beans/spaghetti
Tinned soup
Tinned fish – urgently required
Tinned fruit
Tinned or long life sponge puddings – urgently required
Tinned Rice Pudding/Custard – urgently required
Rice/Pasta
Pasta/ Curry sauces
Jam – urgently required
Biscuits
Tea bags
Instant coffee (small jars) – urgently required
Washing up liquid – urgently required
Washing powder/gel (small boxes) – urgently required
Deodorant/Shaving Foam – urgently required
Shampoo/Soap/Shower Gel
Toilet Rolls
Feminine hygiene products
Nappies
Treats & Snacks (Crisps/Chocolate/Sweets/Cup a Soup/Pot Noodles/Pasta 'n' Sauce)
NB: We are grateful for all donations but cannot accept perishable, fresh or out of date food.